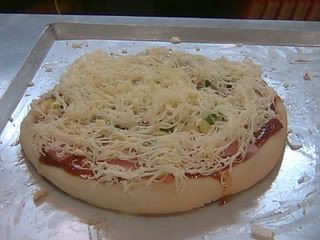 We grew up with pizzas bought at the street corner, with pizza sauce that is sweet and toppings limited to ham, cheese and pineapples. But i've always loved those type of pizzas, even when I can personally afford the more expensive (and greasy) ones that Pizza hut and Sbarro sell.
Anyway, Chansel is one such brand that many families probably have a history and love story with. The dough is umami-yummy and soft and the pizza is just really tasty without being greasy and salty. The secert may be in how much cheese goes into each one.
The hawaiian pizza costs P95 (or was it P97?). Super cheap for something super delicious!