Pan de Amerikana
's appeal is its
pan de sal
made with wheat bread (as it was, orginally) and in its orginal size too plus other comforting goodies like ensaymada and hot cocoa. The food there is actually cheap, considering the ambiance of the place.
However, because it is a covered outdoor dining place, it can get pretty humid there. And ensaymadas sell pretty fast and they only bake them at specific times so if they're already available, really grab them while they're hot!
And the place fills pretty much during meal times on weekends. It seems to be a favorite dining place of families. It also offers free wi-fi! :)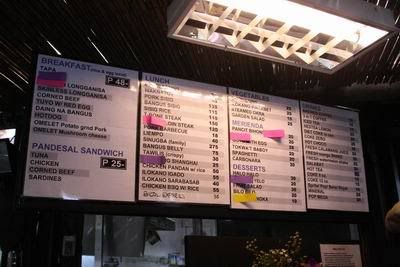 the menu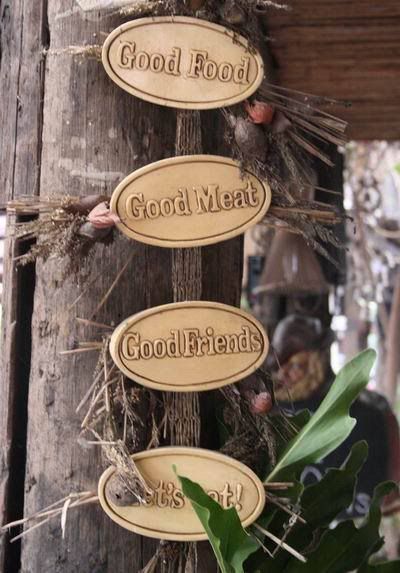 you'd see lots of inspirational little bits around the place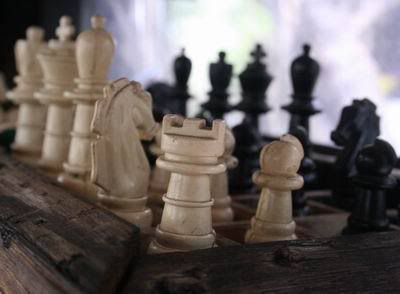 you can borrow a chess set while eating/hanging out there, you just have to leave your ID at the counter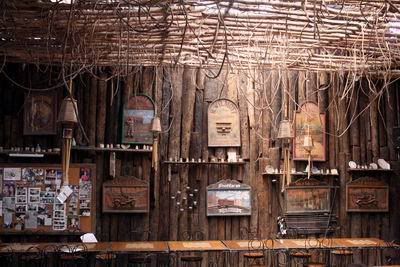 there is enough space for a barkada meal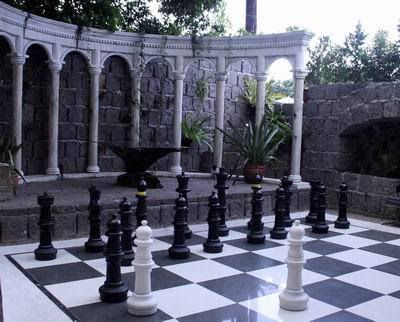 if you can have command of it, you can even play on a life-size chess set. the place is also great for photo opps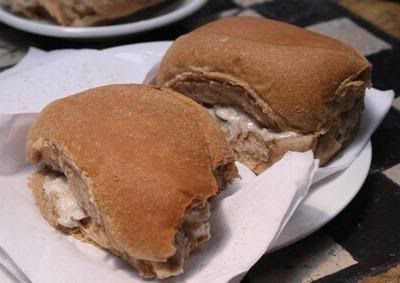 the pan de sal (with tuna spread)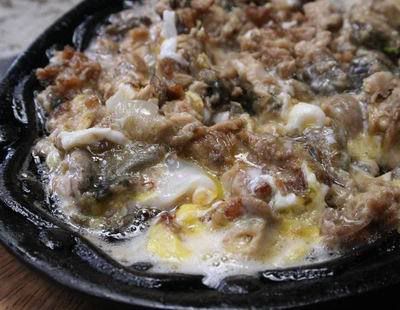 bangus sisig (must-try!)
Directions to go there:
1) Coming from Sta Mesa/Cubao area, take Aurora blvd
2) After passing under th e Kapitunan flyover, keep left and take the flyover going to Marikina
(The right most lanes will take you to Marcos Highway/Sta Lucia Mall)
3) The flyover will lead to A. Bonifacio Avenue
4) Continue on A. Bonifacio until the Marikina bridge
5) Stay on the left most lane of the Marikina bridge.
6) Immediately after crossing the bridge, make a left to J.P. Rizal
(private vehicles are allowed to make a left turn. You should see a two storey building with a Billiards place, resto-bar and some other shops on your left)
7) Continue on J.P. Rizal until you reach Bayan bayanan avenue
(you will see a Petron station on your left)
8) Make a right on Bayan bayanan avenue
9) Cross the stop light
(there will be a church on your left before the stop light)
10) Continue on Bayan bayanan avenue until you get to General Ordoñez St.
(SW Molave)
There will be a 7-eleven and Jollibee on your left. There will also be a Shell gas station on your right.
11) Make a right on General Ordonez
(just before the Shell gas station)
12) Drive straight and cross the intersection
(Katipunan)
13) Continue to drive until you see Pan de Amerikana on your right
Oh, and I dunno if they're ending it on August 17 or extending it, but the resto is having a
contest
, with a $1000 prize at stake!